THE CO-FOUNDERS
Robert's fee is $215/hour (incl. HST).
With an introduction to Hatha yoga during his teenage years, Robert recognized the value and benefits that were possible by assisting one's own body, mind or heart into a place of greater harmony, peace and structural balance.
Becoming a yoga teacher awoke the therapist in him and in 1978 he became a Registered Massage Therapist where he met his inspiring life partner Alix McLaughlin.
Their co-specializing in Craniosacral Therapy (CST) began in 1986 and came after witnessing CST dramatically helping Alix's post-surgical restrictions and complications. Weeks and weeks of progress were gained with only two gentle, painless sessions.
In 1987, along with Alix they co-founded The Cranial Therapy Centre which has become the largest and most established CST treatment and training centre in Canada.The clinic boasts of 9 therapists all performing Craniosacral Therapy and has taught more than 200 students annually.
As a teacher with the Upledger Institute from 1990 to 1998, Robert helped formulate their paediatric program. Having studied other styles of CST ranging from osteopathy to biodynamic, Robert offers a unique comprehensive craniosacral therapy training program open to professionals and parents. Robert is also trained in visceral manipulation and teaches it with additional adapted techniques and other skill enhancements.
Teaching independently since 1998, Robert has developed many helpful innovations to the course of study and the techniques performed. His trainees are uniquely empowered to achieve immediate, skillful therapeutic results.
Robert has also been responsible for developing two highly effective self-care tools, the Becalm Balls and the Becalm BackBalls. Based on therapeutic principles within Osteopathy and Craniosacral Therapy, the Becalm 'stillpointing' and Becalm BackBalls enable users to address restrictions, pain, stress and many neurological challenges.
Robert's skill and knowledge has him available for consultations and education. His hands-on practice is focus on treatment for infants and toddlers.
Alix McLaughlin, RMT, Craniosacral Therapist, Instructor and co-founder of the CTC
Alix's clinic schedule is Thursday and Fridays from 10:00 a.m to 4:00pm. with her last appointment starting at 3:00 p.m.
Alix's fee is $215/hour (incl.HST).
Alix co-founded the Cranial Therapy Centre in 1987.  Her involvement in bodywork began in 1978, when she became a registered massage therapist and  practiced  for 7 years.  Then, while seeking treatment for post-surgical pain and scar tissue, she experienced Craniosacral Therapy for the first time. It brought her a more effective reduction of pain, inflammation and restricted motion in just two sessions than she had gained after weeks of physiotherapy, massage and acupuncture. It was at that time that she decided to devote herself to helping her patients achieve similar remarkable and lasting results.
Alix was fortunate to complete all the Craniosacral training personally with osteopath Dr John Upledger, in Florida.  In 1989, she became an instructor for the Upledger Institute and for the next 14 years trained health professionals and practitioners in Canada, the United States and abroad.
She treats clients of all ages at her practice in Toronto. She has a passion for treating babies and believes that early release of the pressures of birth on an infant cranium may avoid many learning disabilities and brain dysfunctions later on in life.  She has successfully treated newborns and infants for many conditions including birth trauma, nursing difficulties, excessive crying, colic and asymmetrically shaped heads.
She has also successfully treated children for developmental delays, behavioural disorders, strabismus, learning disabilities, musculoskeletal problems and pain.  Adults come to her for low energy, pain, injuries, headaches and some neurological conditions.
Her training also includes visceral manipulation  (Dr Jean Pierre Barral D.O. France), Biodynamic Cranial (Franklyn Sills Institute), Milne Cranial  (Dr Hugh Milne D.O.), Cranio-Structural Integration
(Dallas Hancock), Cranial and Fascial  Release (Dr Guy Voyer D.O.), Zero Balancing (Dr. Fritz Smith D.O.) and Mindfulness Meditation.
Alix has a particular interest in personal growth and self-awareness and aims to help her patients find their inner calm and peace.

Our Prior Colleagues

Anne Harris, RMT, Craniosacral Therapist
Anne is currently not taking new clients.
Anne believes that everyone's body will give clues to how it can heal and balance itself. With sensitivity, gentleness and years of experience, Anne works to address each client's needs regardless of age or symptoms.
Her practice is enhanced by a diverse and longstanding background of other bodywork which includes the following: Sivananda Yoga Teacher training (1973), Feldenkrais Method Training-both Awareness Through Movement and Functional Integration (1984-1988), Registered Massage Therapist in 1991, Visceral manipulation courses, A&B Voyer and Craniosacral Pediatric courses by Robert Harris.
A personal goal of Anne's is to empower her clients, whether it be through an individualized stretching program, awareness through movement, educational self-care methods, pain management or whatever works best with each individual. Craniosacral therapy is the main part of her practice. She first studied Craniosacral in 1989 with the Upledger Institute and completed all levels up to the advanced. Since then, she has also instructed study groups and given individual tutorials in Craniosacral, plus been a teacher's assistant for many courses.
Some of her personal interests are spending time with nature, making a good soup and meditating.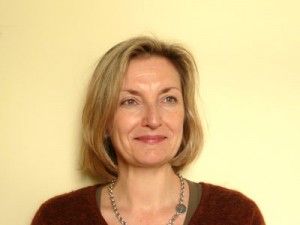 Izabella Kossobudzki, MA, DSHomMed, RMT, RCST, D.O.M.P.
Izabella is in the High Park district. Her contact information is: izakoss@gmail.com; 647-230-5100
Izabella has been in practice for over twenty years in the fields of alternative health, specializing in Craniosacral therapy and Homeopathy.
A large part of her Craniosacral work deals with head injuries, central nervous system issues and chronic conditions (such as chronic pain, migraines, anxiety, fibromyalgia, arthritis).  In addition, she has a particular interest in working with babies, children, pregnant women and the elderly, covering a gamut of issues from colic and ADHD to allergies and low energy.
Her Craniosacral work is complemented by her training as a homeopath, nutritionist and practitioner in specialized kinesiology.  Izabella teaches classes in nutrition, and in neuromuscular and energy balancing.  She is also a qualified instructor in all 4 levels of the Touch For Health certification series – a specialized method of muscle/energy testing and balancing.
Outside of the clinic, Izabella relaxes with her husband on their farm property where they both enjoy growing their own organic vegetables and their new apple orchard, and working on small wetland conservation project designed to encourage the nesting habits of native birds and wildlife.
A graduate of the Upledger Institute, Biodynamic Craniosacral Training, Toronto School of Homeopathic Medicine, Canadian School of Natural Nutrition, International Kinesiology Institute, and the M.A. program from the University of Toronto, Izabella is also a registered massage therapist, and a member of CST , A/NA, IAHP, and IKCS. Izabella is also an Osteopath.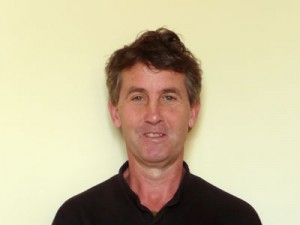 Mark Riddell, Craniosacral Therapist, RMT
Mark, an excellent therapist and long-time colleague, recently passed away in August 2022. Loved by many, he will be missed.
Mark was first introduced to Craniosacral Therapy while attending the Sutherland-Chan massage program and knew immediately that it was where his future lay. He took two Upledger Courses in 1987, and upon graduating from Sutherland-Chan in 1988 began a full-time practice as a Craniosacral Therapist. He had a keen interest in working with infants and children, and was experienced in treating birth trauma, developmental delay and autism.
Mark's varied practice included extensive work with adult clients as well, and he had a special interest in trauma, brain injuries and chronic fatigue. His wide-ranging clinical experience had been supplemented with additional training in SER, visceral manipulation and more recently, biodynamic Craniosacral.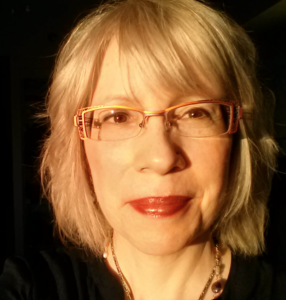 Mary Margaret Heron, Craniosacral Therapist, RMT, and D.O.M.P.
Mary Margaret is at Sherbourne and Bloor. Her contact info is: heronwellness@yahoo.ca; 416-351-0003
Mary Margaret has practiced Craniosacral Therapy since 1994. She was drawn to the subtle touch of the work, and the powerful results that it brought about.
Mary Margaret is particularly interested in working with structural dysfunctions and visceral manipulation, seeking to restore the natural balance of the body, and it's natural expression of health. She has completed the five-year core program at the Canadian College of Osteopathy and is practicing as an Osteopathic Manual Practitioner.
Her background also includes skating, rowing and martial arts, as well as study in commercial art and jewelry design.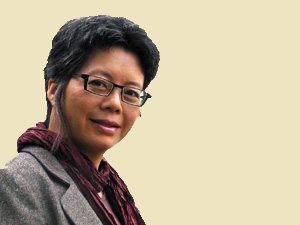 Renee Long, RMT, MFA, Craniosacral Therapist
Renee is in the east Danforth district. Her contact info is: reneelongrmt@gmail.com
Renee's passion for craniosacral therapy grew from her love for her child, beginning with the sudden appearance of epilepsy in her son. Her concern for her child led to craniosacral therapy and subsequently many years of study with Robert Harris and Alix McLaughlin, co-founders of the Cranial Therapy Centre. Throughout the years of her son's challenges, and under their expert teaching, she progressed up to the advanced level, including the pediatric and visceral manipulation courses. Her two decades of experience with Reiki and fascial release had integrated extremely well with craniosacral therapy to become an effective combination to help heal her son. He is now well and a healthy, happy young boy.
Renee's early professional ballet training at the Royal Winnipeg Ballet School enhances her knowledge of the body's dynamic when assessing issues with clients' injuries. Her experience has shown that injuries reveal themselves through their individual body movement and fascial lines. The dimension of Renee's  practice expands with her arts background where she graduated with a Masters of Fine Art from Concordia University. She is open to the infinite possibilities that Craniosacral can offer each client by thinking outside the box. Inspired to expand her knowledge of the human body, Renee became a Registered Massage Therapist. Her vision to help clients was her enduring inspiration during this intensive program which challenged every aspect of her learning from anatomy, physiology, treatment techniques to neurology.
Because of the training she received from Robert and Alix, she is able to help the body through many of its health challenges, whether they are neurological or physical in their origins. The benefits of craniosacral therapy can assist with the healing of epilepsy, numbness, frozen shoulder and TMJ syndrome as well as migraines and skeletal misalignment. Craniosacral can successfully treat common recurrent aches and pains from the demands of work. Many other conditions can be helped with this gentle treatment approach.
As a therapist, she is dedicated to the potential of Craniosacral therapy as an effective treatment for infants, children and adults.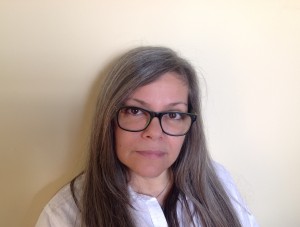 Emmanuelle Suau, Craniosacral Therapist
Emmanuelle is in the Annex district. Her contact info is: emmanuellesuau.ca@gmail.com; 416-357-7944
Emmanuelle believes the human body is a truly amazing mechanism that always strives to achieve and maintain balance whether in health or in dysfunction. She also trusts that when given a chance it will tap into its inner intelligence to help itself heal.
Having worked in the field of alternative medicine for the past 24 years Emmanuelle brings to the table a solid foundation and understanding of the benefits of Eastern and Western philosophies.
Introduced to Craniosacral therapy in 1998, she was amazed by the profound changes this gentle technique initiated. She completed her Craniosacral therapy training with the Upledger Institute in 1999. From that point on Cranial sacral therapy became her passion and the main focal point of her practice. She has also completed training in Zen Shiatsu Therapy (1992), Reiki (1996), Acupuncture (1997), Registered Massage Therapy (2007) and Suikodo (2007).
Her dedication to personal growth and self-awareness has led her to help empower people throughout their recovery process whether from pain or trauma. She has over the years helped her clients find improved strategies to navigate the stressful demands of daily life and find the stillness within that allows the body to harmonize itself at its very core. Her practice includes clients of all ages, from infant through to the elderly.
True to her creative nature in her spare time Emmanuelle enjoys knitting, cooking, drawing and riding her bike.
Karen Morch, Craniosacral Therapist, Energy Intuitive 

Karen is currently only providing long-distance sessions.
Karen Morch is a Craniosacral Therapist (CST), Advanced Energy Healer, Intuitive and Sound Healer.
Her clinical experience and training in the healing arts spans over twenty years, developed through a wide variety of modalities. Her CST training includes Advanced CST training including, TMJ work and mentorship, Visceral, Paediatric, and Advanced SomatoEmotional training.
To support the integration and advancement of the CST session work, Karen offers self-healing techniques. These include aspects of the Alexander Technique (The Mitzvah), passive and active release stretches (ART), breath work, energy clearing, Qi Gong, and grounding techniques.
As an outdoors-person, professional dancer and past Olympic athlete she has an in-depth knowledge of the repair and maintenance of the body for optimal physical performance.
Karen is an enthusiastic, skilled practitioner, combining her intuitive skills, a ready sense of humour to provide a unique assessment and therapeutic experience that is at once powerful, transformative and uplifting.
As an empath and feels energy readily. She has 24 years of Energy Medicine experience with her studies beginning at the Institute for Contemporary Shamanic Studies and then deepened by intensive training with numerous noted healers.
Advanced Energy Healing
Energy healing is an age-old original "medicine" for the body, mind and spirit. It is also a powerful tool for self-growth and development. It often unlocks underlying causal factors in our health conditions and sense of well-being.  Healing deep underlying patterns of stuck or congested energy creates a harmony within the body, mind and spirit. It offers a greater sense of vitality, increased energy, clarity, buoyancy in emotions/mood and deeper connection to sense of purpose.
Many people suffer from various degrees of trauma from all stages of life's experiences.  Karen is able to assist the healing of trauma through a very gentle and non-narrative process that is invaluable.