Robert Harris, RMT, Craniosacral Therapist, Instructor and co-founder of the CTC
With a prior background practicing and teaching hatha yoga, Robert F. Harris' start as an R.M.T. began more than twenty eight years ago.  He has specialized in craniosacral therapy since 1986, co-founding and directing The Cranial Therapy Centre in Toronto with his partner Alix McLaughlin.  Robert has been an instructor since 1990, at times having taught more than 500 students in a year.  In 1998 Robert moved away from teaching at the Upledger Institute, to begin offering courses of an accelerated intensive nature.
How is Robert Harris' training in Craniosacral Therapy unique from other CST training?
Robert Harris' years of experience as a teacher and practitioner has led him to develop a course format that enables rapid in-depth learning, accuracy and rich student experiences not found elsewhere. His teaching is uniquely comprehensive, integrating Upledger, Osteopathic and Biodynamic CST.
Here is what one of his recent students have to say:
"Your class has been very beneficial to me, my clients and my overall education. It has made a significant difference with the work I am doing. I am seeing differently and recognize my sensory board more clearly now and my ability to touch people through CST has been greatly enhanced."
Robert's years of experience enables him to teach at the most basic level, as well as with professionals seeking to upgrade their skills or engage in a preceptorship or focused training.
"Contributer to Our Profession" – Robert Harris in Massage Therapy Magazine, Spring 2010.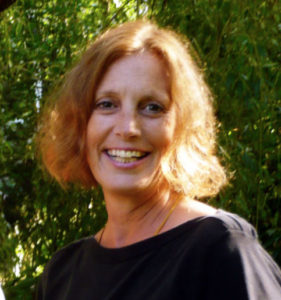 Alix McLaughlin, RMT, Craniosacral Therapist, Instructor and co-founder of the CTC
Alix began practicing as an RMT, graduating from Sutherland Chan School of Massage Therapy's in 1978. After seven years of a successful practice, a personal injury led her to discover CranioSacral Therapy (CST).  She was surprised and amazed at the effects of just two CST sessions. The post surgical inflammation and scar tissue decreased at a rate that seemed impossible and yet she experienced it in her own body. It was then that she knew that CST was to become her path.
Alix was fortunate to study directly under Dr. John Upledger, in Florida. In 1989, he invited her to teach CST for the Upledger Institute. Over the next fourteen years Alix taught thousands of health professionals in Canada, the U.S., and abroad. She also contributed to the creation and development of the first Upledger pediatric CST program.
Alix has lectured annually at the Midwifery Education Program at Ryerson University and at Trimesters perinatal and postnatal RMT trainings, as well as presenting at a Breastfeeding Conference and other related medical forums.
Alix feels a responsibility to pass on her knowledge and wisdom that has grown from her thirty-one years of experience as one of Canada's first and foremost CranioSacral therapists.
"Alix McLaughlin has taught Paediatric Cranial Sacral to our Trimester: Massage Therapy Education classes for over 2 decades.
Her inspired teaching has lead participants to further their knowledge of CST at the Cranial Therapy Centre.  Alix inspires, empowers & grows professionals in their knowledge of this incredible skill!  She is a gifted instructor & Trimesters is thrilled to include her in our courses!"
– Cindy McNeely RMT