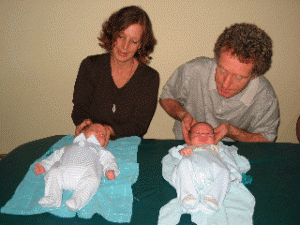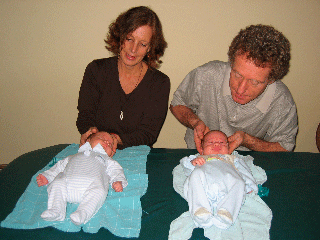 Welcome to the Cranial Therapy Centre!
Co-founded in 1987 by duo Robert Harris and Alix McLaughlin (partners in life and work), the Cranial Therapy Centre has a long history of successfully treating thousands of patients within the GTA community and surrounding areas.
Over the past few decades, our unwavering dedication to craniosacral therapy as an extraordinarily effective treatment tool, has enabled us to grow to become one of the largest craniosacral treatment centres in North America. The Centre functions as a craniosacral therapy-focused treatment clinic and as a teaching and training centre.
As both a hub of activity for treatments and teaching within the community, the Cranial Therapy Centre strives to provide a healing environment where anyone can learn and experience the tremendous applications and benefits of craniosacral therapy.
Robert Harris' article in Massage Therapy Magazine, Spring 2010.